Soloblock Solutions
Mission
Empowering businesses and individuals to capture value in the decentralized creative economy.
Blockchain Disruption
We believe in permissionless innovation. Creating experiences that enable individuals to create, own and exchange unique digital assets connected to your brand.
Product is what you sell, platform is where you broadcast and protocol is where you empower. Social and the individual are driving perceived value. This trend will go exponential with the mass adoption of cryptoassets, fungible and non-fungible tokens. How will you capture value?
Soloblock is Solutions
A full service token engineering, smart contract and decentralized application consultancy; Soloblock prides itself on being active in the blockchain community. The future of commerce is code.
Services
Token ideation, consultation and engineering
Smart contract design patterns and development
Decentralized application architecture and UX
"The Future Will Not Be Centralized"
Who We Are
Matt Lockyer
Matt Lockyer is passionate about disintermediation and the sovereign individual. With an academic background in computer science, university lecturing and curriculum development, Matt is uniquely qualified to be coaching businesses building on blockchain and embracing the new digital economy. Currently connected with several projects in the blockchain ecosystem solving real world problems.
Brendan Asselstine
Brendan is realizing practical blockchain applications using radical transparency while contributing to open source. Brendan Asselstine has architected web and mobile applications for 10 years. He is deeply committed to blockchain technology as he believes it will power the next generation of the web and put power back into the hands of individuals. Brendan is currently developing a token curated registry ecosystem for doctors with MedCredits. In his free time he's developing an application called Ivy with a partner.Ivy allows individuals to issue awards on Ethereum.
Noah Marconi
A researcher turned developer, Noah comes with over a decade of experience spanning research, analytics, and software development. No stranger to emergent technology, he is right at home in the fast moving blockchain arena. Beginning his career as a researcher at Vision Critical, Noah migrated to the product side to design and build research automation tools. More recently, Noah has held the position of Scientist at Zero Gravity Labs (LoyaltyOne's innovation arm) and Vice President, Research & Development at BlockAble Inc. We are only beginning to scratch the surface of what decentralized technology can do and Noah welcomes the prospect of fleshing out possibilities.
Collaborators
Anil Patel
Anil manages a private cryptoasset fund while consulting and educating in the areas of portfolio risk mgmt, cryptoasset custody and security. Over the last decade, Anil has worked across a variety of sectors- entertainment, legal, tech and education. He holds an MBA and is certified Project Manager (PMP). Anil recently launched the first Blockchain-related university scholarship in Canada via a bitcoin donation to Simon Fraser University.
Boris Mann
Boris is the Managing Director of Frontier Foundry, a collective that works on global opportunities around blockchain, community data, decentralized technology, open source, and civic tech. Boris Mann has been supporting the growth of the tech community in Vancouver for over 15 years. Boris recently has focused in deepening his experience in blockchain from a technical and regulatory perspective, founding Finhaven, which is building a global securities issuance platform powering regulatory compliant security tokens.
Bob Summerwill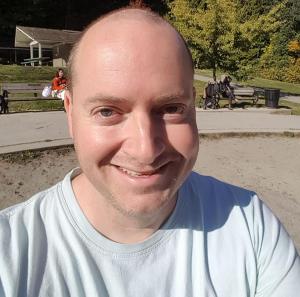 Bob Summerwill is Co-Founder and CTO for Varro Technologies, a community leader for the Ethereum Project and Community Ambassador for the Sweetbridge Project and CryptoChicks. He first met Vitalik Buterin in 2014 and has been actively involved in the Ethereum project since 2015. He has been building bridges to enterprise and towards mainstream adoption since 2016. Bob cares deeply about diversity and representation for all. Originally from the UK, he has lived in Vancouver since 2003, and is now a dual citizen of Canada and the UK.
---
© Soloblock Solutions Inc. 2018